We are delighted to announce Chris Kane (ex -Disney and BBC) will Chair the Workplace Summit.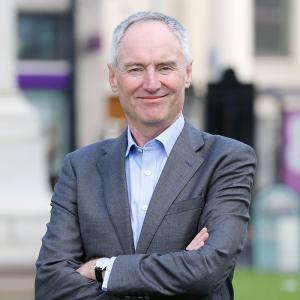 Chris Kane is now a Non Executive Director and as a founder of Six Ideas advises on 21st century workspaces and place making. Earlier in his career he was the BBC's Head of Corporate Real Estate and was responsible for the development, financing and implementation of the BBC's £2bn property strategy and estate transformation.
Prior to joining the BBC, Chris was Vice-President of International Corporate Real Estate for the Walt Disney Company, where he managed Disney's international portfolio. Having served on numerous boards including NHS Property Services his current board role includes chairing a disruptive development company Osborne+Co an occupier focused proposition.
Our speakers for Workplace Summit 2019 include: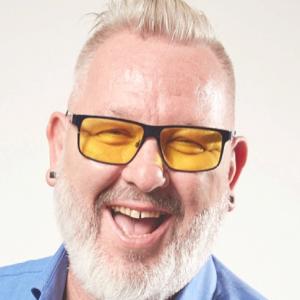 George joined LiveTiles in the summer of 2017 as their FUTURIST. LiveTiles is one of the fastest growing enterprise SaaS start-ups.
LiveTiles is disrupting traditional solution delivery and technology business value realization by delivering a human-centric approach enterprise platform enabling a personalized Intelligent Workplace.
George spent over 25 years in various roles at IKEA, he joined IKEA Eastern Europe and this was the start of George's long career in technology development across IKEA, which included the digitization of IKEA in Sweden and the establishment of Enterprise Architecture.
George has also worked in the business development areas around Digital Workplace, Human Resources and Business Processes. George helped establish both the Digital Workplace Group and Make IKEA a Great Workplace as process developer of the 'Visualize the Future Workplace' process.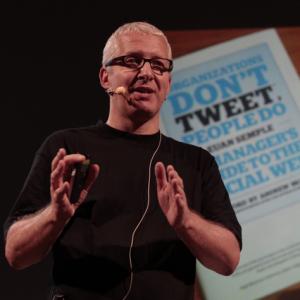 Euan Semple has been a leader and an influencer in the ever changing field of digital technology for two decades. An early adopter of social media he implemented one of the world's first enterprise social network systems inside the BBC. He also ran BBC DigiLab, a department whose purpose was to help the BBC understand new technologies across the range of its activities and make better decisions about their use and implementation.
 
He left the BBC in 2006 to establish his own consultancy and has subsequently worked around the world with an amazing range of organisations including BP, The World Bank, The European commission, and Volvo. His work with them has been to help stretch their thinking about digital transformation in all its forms and to ensure that they end up doing the right things for the right reasons.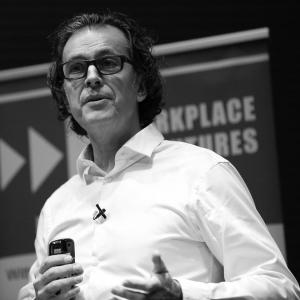 With over 25 years in the industry as a property, workplace and change leader, Neil has delivered innovative environments for organisations in a variety of sectors, all over the world including Warner Bros., Honeywell, Rio Tinto and Sky. He hasn't just talked about it – he has been there and done it. Together with this practical experience, his influential blog (www.workessence.com), regular conference talks and occasional performance poetry have made him a leading thinker in the profession. His first book The Elemental Workplace was published in March 2018.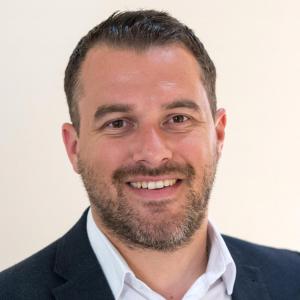 Chris Moriarty is Director of Insight at the Institute of Workplace and Facilities Management (IWFM). Previously he was Managing Director at Leesman, the world's leading assessor of workplace effectiveness, where he was responsible for the creative and strategic development of the Leesman brand in the UK and internationally. Chris has extensive professional body experience as well as a track record in delivering industry wide thought leadership and policy campaigns on top of strategic marketing and sales experience. Prior to his first spell at IWFM as Head of Insight and Corporate affairs, where he worked to establish the Institute as the voice of the sector, he was Head of Corporate Affairs at the Chartered Institute of Marketing.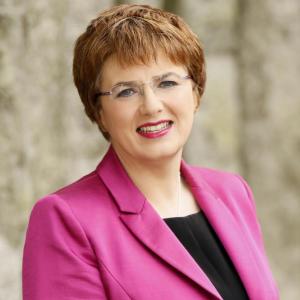 Margot Slattery is country president of Sodexo Ireland. Sodexo Ireland is part of the Sodexo Group, the world's largest multi-services company. Margot oversees operations in Ireland and Northern Ireland where it delivers on-site catering and FM services to clients in business, industry, education, healthcare and government services. It employs 3,700 people across Ireland with a turnover of €130m in 2017.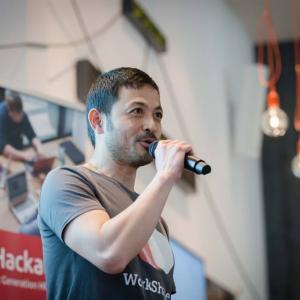 Hung Lee is the founder of WorkShape.io – the revolutionary recruiting platform for Software engineers. He is an industry professional with over 15 years experience as an agency recruiter, Recruitment manager, Internal Head of Talent, recruitment trainer and strategic advisor for rapid growth businesses in the London Tech Startup scene. Now CEO of an award winning online recruiting platform WorkShape.io, Hung has been at the forefront in developing and promoting new ways in which companies can connect to talent.
He also curates Recruiting Brainfood (www.recruitingbrainfood.com) – popular weekly newsletter for the talent industry.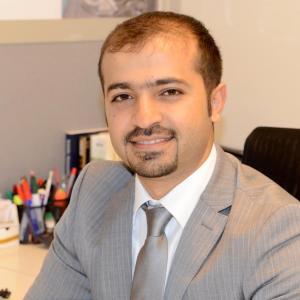 Bashar Mohammad Kassab is a visionary leader, Facilities Management professional, and keynote speaker bringing over 15 years of professional experience in designing major developments, construction, and facilities management (FM). He is currently an FM Director in Emaar – spearheading the FM operations of Burj Khalifa, the World's tallest building and Emaar Malls including The Dubai Mall, the World's largest shopping mall. As a Senior Management member, he has been instrumental in providing solutions to optimize operational performance across a broad range of areas, with focus on mobile technology, new product development, and FM operations' digitalization. Bashar is also a lecturer for Master's degree students in Heriot Watt University.
Bashar received his Bachelor's Degree in Mechanical Engineering at Al Mosul University, Iraq in 2003 and Master's of Science in Facilities Management from Heriot Watt University, Dubai in 2015. He also acquired multiple professional certifications such as Six Sigma Blackbelt, Certified Energy Manager, Certified Lead Auditor for ISO's 55001,  3100, 22301, 14001, Reliability Centered Maintenance Facilitator, as well as certificates in strategic planning and thinking.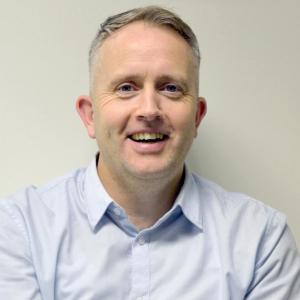 George Harold is CEO and co-founder of Integrated Facilities Solutions Ltd. IFS Ltd are leading specialists in digital information for the entire building and asset lifecycle. Through software and value added services, IFS Ltd provide a secure platform for managing building information from design and construction stages, right through to handover and operations.
The award-winning company have managed building projects information for blue chip clients, in the educational, healthcare, commercial, data centre, prison services and sports stadia sectors for over 20 years.
George believes that the timely provision of secure and quality approved information, enables the Building Owner and Facilities Management team to structure and manage their building information requirements effectively.
An avid football fan and yoga enthusiast, George's main activity outside of work is getting his seven children to school and their sports clubs on time.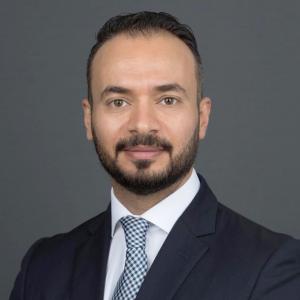 Fadi Alshakhshir is an Author, keynote speaker, lecturer and FM professional who works as the Director of Strategy and Compliance/ Corporate Facilities Management and Director of The Dubai Fountain Operations & Facilities Management, in Emaar Facilities Management LLC, Dubai, United Arab Emirates and as a Lecturer for master degree students in Heriot Watt University (Dubai Campus). And he is one of two main authors of Energy Centered Maintenance book.
He graduated from Jordanian University of Science and Technology with Mechanical Engineering Degree, and from Heriot Watt University with Master of Science in Energy. He also has multiple professional certifications such as LEED Green Associate, Certified Energy Manager, Reliability-Centered Maintenance Facilitator, Six Sigma Black-belt, Strategic thinking and planning, EFQM Internal Assessor. With over 11 years of practical experience in design, construction, operation and management of different type of facilities such as hospitals, hotels, malls, residential properties and iconic buildings. He is always thinking of more efficient ways of managing facilities and buildings. He is very passionate about finding ways to reduce energy consumption, the impact on the environment by developing effective procedures and policies in place and implementing them.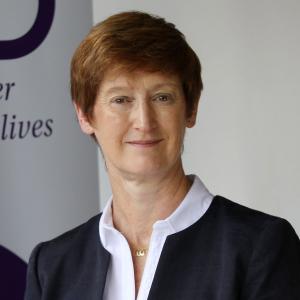 Mary Connaughton is the Director of CIPD Ireland where she works on the growth, development and contribution of the HR profession in Ireland. With 6,000 members in Ireland, CIPD is working on the future of the profession in a complex changing world.
Mary has a wealth of HR experience in her background, engaging with companies on strategic HR, policy and organisational development initiatives. She headed up HR Development at Ibec, held a Director position at Graphite HRM, organisation development roles with the Bank of Ireland Life and Emerge Consulting, as well as a Psychologist with the civil service.
Mary represents the Irish HR profession at the European Association of People Management and is on the board of the Public Appointments Service and the Retirement Planning Council.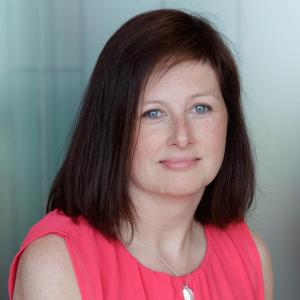 Fionnuala Byrne has worked in the FM industry for almost 20 years with experience in property management, office fit-outs, contract management and workplace services. She is currently Director of Facilities - CEMEA with Google with responsibility for delivery of FM and workplace services throughout Europe, Middle East and Africa focusing on developing and delivering innovative workplace solutions, change programmes and operational services across a diverse office portfolio. Fionnuala has lectured in FM for a number of years, holds various qualifications including a BSc. in Valuation Surveying from Trinity College and an MSc. in Facilities Management from Heriot Watt University, is an accredited member of Society of Chartered Surveyors and leads the Southern Branch of BIFM in Ireland.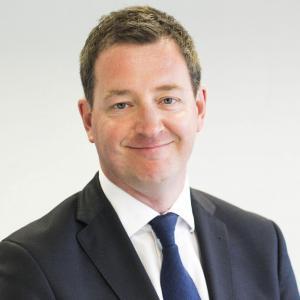 Barry Reynolds is a partner in  DAC Beachcroft Dublin where he leads the employment team. He has extensive experience of advising on all aspects of employment and industrial relations , including on day to day management issues, strategic matters and court and tribunal claims.  Barry defends employers at the Workplace Relations Commission and in the High Court and has particular expertise in guiding employers through internal investigations and other processes.  He also frequently advises on atypical working arrangements and related issues, including agile working.
Barry has lectured in many areas of employment law to both the public sector and private sector: including at the Law Society of Ireland; Dublin Solicitors Bar Association; Public Affairs Ireland; and various initiatives with leading training organisations.  He has also designed and run workshops for businesses, including updates on Irish employment and comparative law; discrimination in recruitment; performance management; transfer of undertakings; redundancies; corporate bullying; and, protected disclosures.
DAC Beachcroft Dublin is part of DAC Beachcroft LLP, an international law firm with over 2,200 staff and a legal network advising across the United Kingdom, mainland Europe, Asia-Pacific, Latin America and North America.  All clients of DAC Beachcroft Dublin enjoy the full benefits of the advice and representation of a local law firm with access to the wider infrastructure and support of a major international law firm.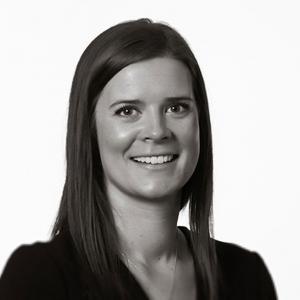 Hannah is a Director and Head of Research in Dublin and is responsible for monitoring key economic and property market drivers to ensure JLL is underpinned by accurate market insight. Hannah has over 11 years' experience of working in strategic research and advisory roles. She has in-depth experience of all areas of economic and commercial property research, and she has been involved in a number of high profile projects, providing research for all sector departments (e.g. office, retail and industrial) across the company. Hannah is a leading market commentator, regularly appearing on TV and radio and regularly speaking at conferences, discussing property market news, trends and updates.